Athens Tram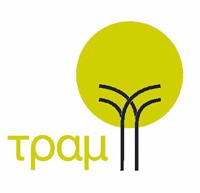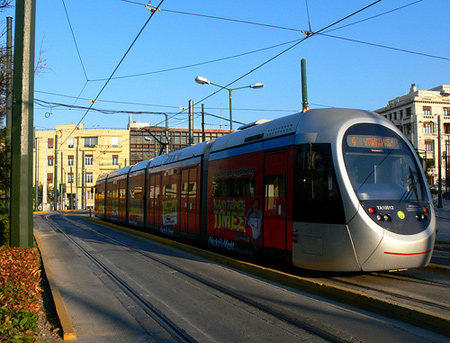 The Tram is probably the most modern means of mass transportation, connecting the center of Athens with the southern suburbs. It begun operating in July 2004 and successfully transported all passengers during the Olympic Games, despite the limited adjustment time.
At first, there were some complaints that the Tram was slow and that its rails were taking so much space that there were several difficulties finding a parking space but everything was settled and now the Tram is a mean preferred by many people since it connects areas that didnít have adequate transportation before and it passes by locations where there are no metro stations.
Tram Network
The Tram network connects the centre of Athens, through Nea Smyrni with Paleo Faliro and from there it branches out along the coastal avenue to Alimos, Helliniko and Glyfada on one end and to the Faliriko Delta, Neo Faliro and the Peace and Friendship Stadium on the other end.
Ticket Prices
Integrated ticket's price is Ä 1,00 and reduced ticket's fare for students, elders (over 65) and minors (under 18) is Ä 0,50. This ticket is valid for 1 and a half hour and for multiple trips with public transport modes (bus, trolley, electric railway and metro).
Operating Hours
The greatest advantage of the Tram is that it operates more hours than any other mean of transportation, let alone the fact that every Friday and Saturday it is in operation on a 24-hour basis.
For more information regarding the Tram here are the contact details:
TRAM SA
Tel no. (+30) 210 9978000
Address: Aeroporias Street, 167 77 Elliniko