Theophilos Hatzimihail Museum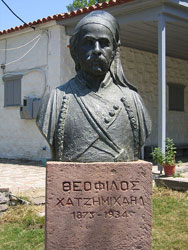 Theophilos Museum is located in Akrotiri in the suburb of Vareia only 4km from the town of Lesvos. It was built at the instigation and expense of the Parisian art critic Stratis Eleftheriades or Teriade who was from Mytilene as well.
The museum is divided in five halls and houses 86 works of Theophilos who was recognized as a great folk painter, unfortunately only after his death. During his life he was poor and he had to paint the walls of traditional cafes called Kafeneia for food. There are still some of his works visible in old buildings around the island.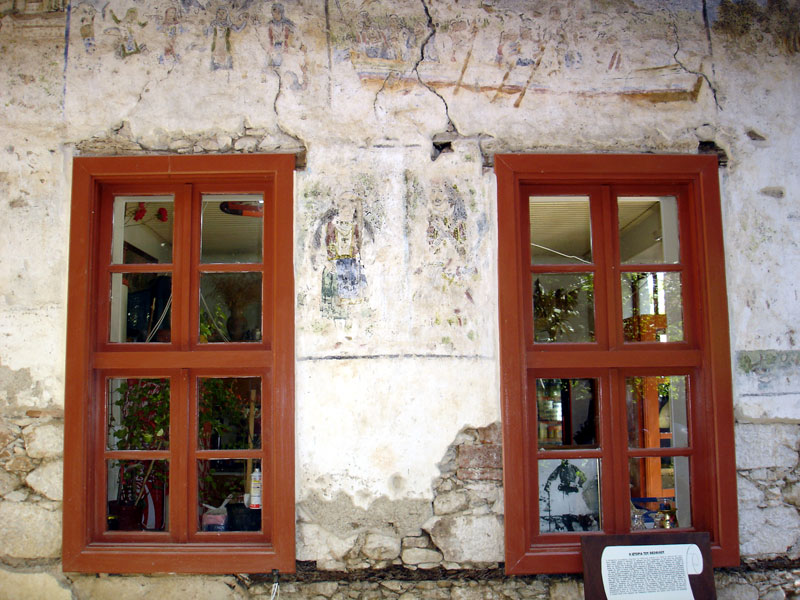 Wall paintings of Greek famous painter Theofilos, in Karini
Theophilos the Painter of Lesvos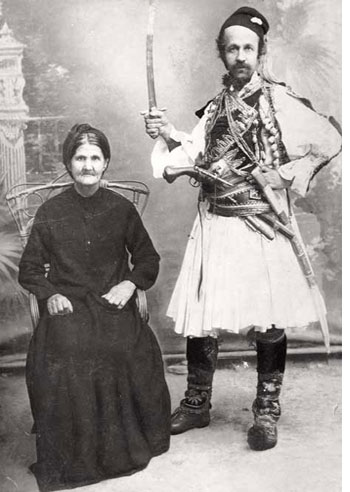 Theofilos is a famous painter who was born in Mytilene in Vareia village somewhere between 1867 and 1870. he wasn't a very good student but he was showing a special interest in painting. His father, Gabriil Kefalas, was a shoemaker and his mother Pinelopi Hatzimihail was a daughter of an hagiographer.
He was going around wearing the traditional fustanella and that's why people were laughing at him and at the age of 18 he left his home to become a gate-keeper in the Greek consulate of Smyrna. In 1897 he moved to Volos where he was drawing in houses and shops of the area. Many paintings of his wall-drawings exist today. He spent most of his life in Pilio by the side of the landholder Giannis Kontos who protected him and for whom he created many works of art. Today the house of G. Kontos has been reserved as Theophilos' Museum. Along with painting Theophilos was also involved in organizing popular theatrical acts for national ceremonies, and in the carnival period he had a major role, sometimes dressing as Alexander the Great and sometimes as a hero of the Greek Revolution, with gear and costumes that he was making himself.
In 1927 he returned to Mytilene and the legend says that he left Volos because someone played a joke on him in front of others and threw him down Theophilos from a ladder where he was drawing.
In Mytilene people kept teasing him but he didn't give up, he continued to draw and create incredible murals for a small amount of money or some food and some wine. Many of his works have been lost because of natural aging or from damages caused by the owners. In Mytilene, the renowned art critic and publisher Stratis Eletheriadis, who lived in Paris, brought Thephilos a great deal of recognition and international publicity, unfortunately after the artist's death. Eleftheriades was also the person who funded in 1964 the Museum of Theophilos in Vareia, in Lesvos island.
It is said that Theophilos died in March 1934 from food poisoning. One year later, his works were exhibited in the Museum of Louvre as a sample of a genuine folk painter from Greece.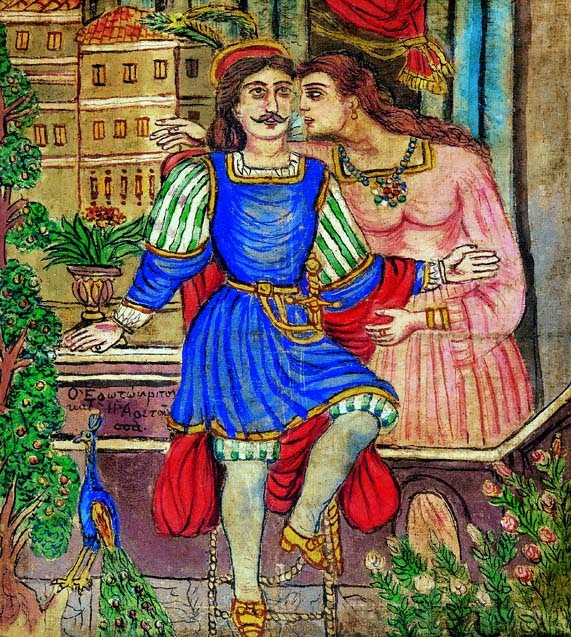 Administrative Information
Lesvos (Prefecture of Lesvos)
Telephone: +30 22510 41644
Tickets:
Full: €2, Reduced: €1
Free admission days:



Sundays in the period between 1 November and 31 March



The first Sunday of every month, except for July, August and September (when the first Sunday is holiday, then the second is the free admission day.)



27 September, International Tourism Day

Free admission for:



University students from Greece and the E.U.
Open
Winter:
From 01.11.2007 to 31.03.2008
08:30-15:00
Single duty
Summer:
Monday: closed
Tuesday - Sunday: 10:00 - 17:00