Gavalas Vineyard Winery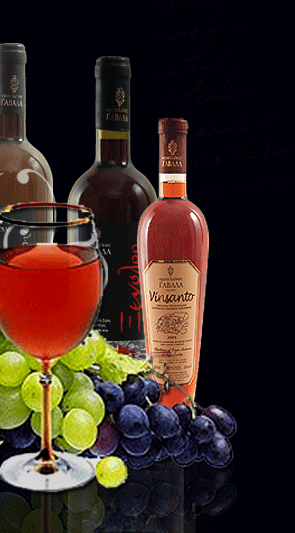 The Gavalas family has been exclusively engaged in the vinification of the indigenous varieties grown in Santorini, since the end of the 19th century. Up until the 1920's the family produced wines from grapes grown in their privately-owned vineyards and vinted in their winery (Canava) in Megalohori. This production was mainly distributed to customers throughout the island of Santorini as well as being exported to the city of Alexandria, in Egypt. Later on in the 1930's they started shipping the wine to Athens and Piraeus. The shipping procedure could be well described as a feast. From Canaves, mule - drivers loaded the goat-skins, filled with wine on to their mules, and carried them to the port of Fira, where they were transferred into barrels of 600 kgs (called bombs) Then the barrels were loaded on to small boats (caiques) and were shipped to Piraeus. After the end of the 2nd World War and for the following 30 years, most of the Brusco wine was sold to the Kaloyannis distillery, where it was distilled into brandy and a lesser quantity was supplied to the Koniordos family and a number of taverns.
In contrast, the Vinsanto wine was obtained by the churches and monasteries for Sacramental use. In 1973 the Gavalas family established its own wine store in Athens which handled exclusively the sales and distribution, throughout Greece, of the main wines of Santorini: Nyhteri, Brusco, Mezzo, Mandilaria and Vinsanto.
At the beginning of the 1980's, when the Boutaris company established its own winery in the island, the Gavalas family became the sole supplier of Vinsanto wine to Boutaris for a period of 6 years. For the first time in 1998 the Gavalas family bottled their own production of Vinsanto at their small, but modern winery (Canava) in Megalohori. Following the long-standing tradition and experience of three centuries, the Gavalas family has been carrying out the vinification of the island's indigenous varieties aiming to introduce wines of superior quality and unique characteristics for the international market place. It is to be hoped that you will also become a devotee of the wines produced by the Gavalas family.




Back to Santorini Wines Wineries