George's Ouzeri
George's ouzeri (ouzo serving place) is a traditional Greek taverna located centrally in Fira, the capital of Santorini, at the Fabrika shopping centre, very close to the Cathedral.
The menu includes appetizers such as: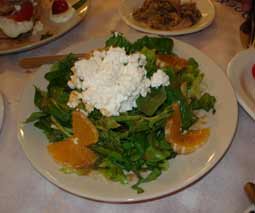 George Salad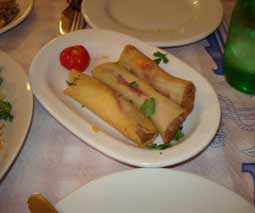 Pastourma Rolls
Gavros (small fry)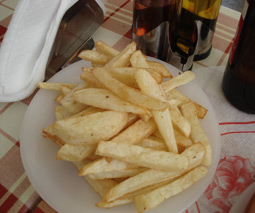 French Fries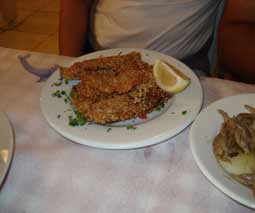 Fried Gavros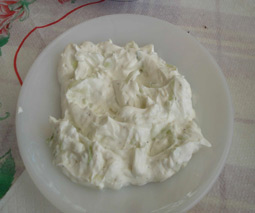 Greek Tzatziki
Main dishes such as: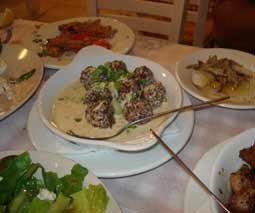 Ouzo meat balls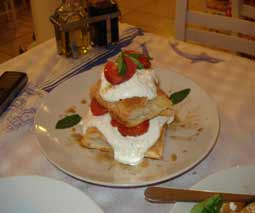 Cheese Mille Feuille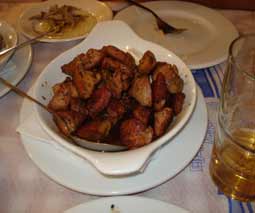 Bekri Meze
The ingredients from which the dishes are made of are all fresh, local products and the taverna also serves traditional dishes such as mousaka and gemista (vegetables filled with rice and minced meat). All the meals are accompanied by local wines, beer or ouzo.
In George's ouzeri the guests will have the opportunity to taste home made glyka tou koutaliou, meaning traditional Greek desserts made of boiled fruits or vegetables with sugar syrup such as grapes, oranges, pears, quinces, eggplants, tomatoes and so on.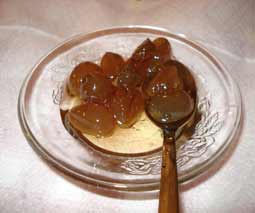 Served Grape Sweet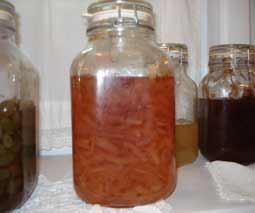 Grape Sweet in a Jar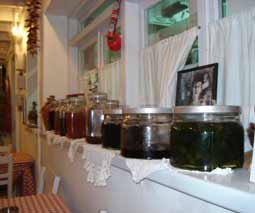 Grape Sweets
George's ouzeri is situated right next to the Cathedral of Fira and there is no telephone available at the moment but since it is a very famous taverna in Santorini you won't have trouble finding it by asking around for directions. See the map below for more details.
Fira Santorini - 84700 Cyclades Islands
"Fabrika" Shopping Center
Tel: +30 22860 21566